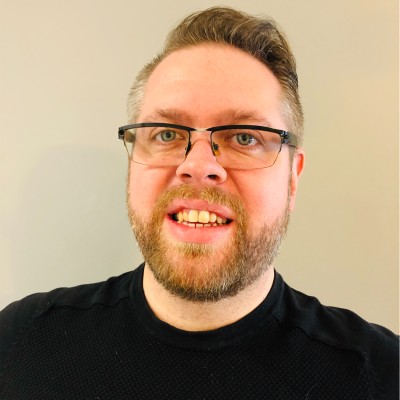 In 2015, I went through two significant life events.
I found myself doing a commute to a job that I didn't enjoy, in an environment I didn't want to be apart of and for a Manager that I couldn't stand and that made my life a misery.
At the same time, I had been progressing through a difficult relationship breakdown and in this one year alone had been in the Family Court process 3 times in my fight to be an active Father.
Both these events led me through a period of Depressions and all I wanted was to have a strong Family presence in my personal life and a working environment that I wanted to belong, which brought me to the creations of Cavell.
My name is Mike and I've been working in HR and Payroll for 19 years and have supported businesses such as Guys and St Thomas', Woking Football Club, North East London CSU, Grupro Antolin and more. I have experience in providing support in the following sectors, Charities, Public Sector, Healthcare, Sports and Leisure, Construction, Finance, Hospitality, Manufacturing and Engineering.
Cavell had been born to provide more sense of belonging or what we call 'Working Families' into our clients businesses and has been supporting them to increase their productivity by up to 12% and by virtue their profitability too.
We're on a mission to not just support businesses with their staff issues or when 'employees go rogue' moments, but to build environments that people want to belong to and support business just like yours to grow!
🔥 Take Advantage Of Our Premium Courses And Bundles 🔥
We are regularly updating and adding Courses, Content, Templates and Bundles. Please look through our range of products and let us know if you have any questions 😊.
Check your inbox to confirm your subscription

Vikki Lamb
A Medium Sized Business Within The Healthcare Industry (Bristol)
Cavell HR has played an integral part in our recent transfer of services and employees into our organisation. The service we received during that process and continue receive as part of business as usual is professional, efficient and effective.
I have absolute confidence that the advice and support we receive is fully compliant and in accordance with employment law. I would highly recommend Cavell HR as a one-off and/or an on-going HR consultancy resource. Money well spent!
Feedback from our employees has also been very positive and they have felt very well supported by our organisation, as a result of the advice and support we have received from Cavell HR.

Ashley Pankhurst
A Small Business Within The Apparel Industry (Berkshire)
We have been more than pleased with the service supplied by Mike Markham of Cavell HR. We needed regrettably to decrease our staff count, and were keen to do things "right". All the necessary templates and letters were created for us, and he telephoned me both before and after each step in the process. We cannot recommend highly enough!

Jennie Mann
A Small Business Within The Beauty Industry
Mike has made the whole process easy and I would recommend him.